Have a Problem?
We Can Help!
Professional Heating and Cooling Services
Proudly servicing Oakland & Macomb County residents for more than 40 years, our family owned and operated business has built a trusted and solid reputation of getting the job done right, while providing superb service to our customers. Our team of skilled technicians has the ability to service and repair any make and model, no matter the age. You can trust our team will be respectful and courteous while working in your home. Our number one priority is to get your equipment back up and running quickly and safely, so that our customers are left with a comfortable home.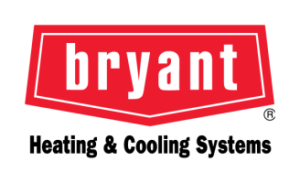 WHATEVER IT TAKES.®
Our Services
Our skilled technicians are trained to diagnose and fix any make and model. Our vans are always fully equipped with the parts you need to get you up and running quickly.
We are licensed and insured and are able to upgrade any and all of your equipment. This will provide not only comfort,  but improved efficiency to help save you money.
Annual maintenance can help to ensure that your equipment is running when you need it most, maximizing the life expectancy of your equipment.
Call for equipment repair, replacement or to schedule an annual maintenance tune up and inspection.
Our team is available for 24/7 emergency service every day of the year!
Why Choose Us
Trusted professionals who care.
Our team is always friendly, courteous and respectful when entering your home. Your comfort and satisfaction is our priority.
Over 40 years of service!
We are a family owned and operated business with a reputation for providing fast, reliable and affordable service. You can trust us to get the job done right!
What Our Clients Say
Frank Billotto
2023-10-02
Our hot water heater failed (not purchased or installed by Ferrara) and was leaking water all over the basement. I called Ferrara Heating (they installed our furnace a few years ago and our air conditioner last summer. Great job and no problems). Spoke to Gary Ferrara and he came out within the hour to shut the water heater off and start draining it for the installation. The guys came in a few hours and had the old tank out and new on installed within 30 min. Really appreciate the attention to detail, quick response time and professional service. We had the same great service on the furnace (2018) and air conditioner (2022).
Highly recommended for hot water tank replacement. Staff was very responsive and professional. I will be contacting them for any future HVAC needs.
We have been customers of Ferrara Heating & AC for over 30 years ~ and they've never let us down. From furnace / AC replacements to emergency water heater replacements...they're always responsive and professional. I discovered a water heater failure in my basement this afternoon; in under three hours, Brad and a colleague were here; they replaced the failed tank, replaced another leak in the copper pipes above the tank, walked me through the operation of the new tank, and hauled the old, leaking one away. Could not have been easier or more pleasant to work with. We look forward to recommending Ferrara to everyone...thank you again!
Richard Schulz
2023-08-10
Thank you Gary and Brad.
Christine Walker
2023-08-05
Quick to respond and solve our issue. We had our air conditioner back up and running within hours! Fantastic customer service, highly recommended.
Had an excellent experience with Gary, one of the owners. Our central air conditioner had stopped working and when we called, Gary himself answered the phone. He took the time to discuss what might be wrong over the phone and he made the effort to squeeze us in for a same-day appointment. He was actually at my house a few hours later! He was highly responsive by text messages, and arrived exactly when he said he would. Gary was friendly, fast, and efficient. I cannot recommend Gary and Ferrara highly enough!
We had an issue with our cooling unit. Gary was able to come out to our home the same day, quickly assessed the problem, provided multiple solutions and fixed the issue on the spot. He was respectful of our home, professional and very personable. We will certainly be calling Ferrara back for future work.
Laurie Jablonski
2023-08-02
For 20 years we've had great service from Gary. When we call he gets back to us rather quickly. He is honest and we believe his fee's are fair.
Called at 9:30 and Gary was at my door at 11:00 fixing my A/C unit. He fixed what the chipmunks chewed and destroyed so that I didn't need a new unit. This company always comes through when you need them
Brent Boudreau
2023-07-28
I had an A/C issue and they made it to my house in under 30 minutes! My issue was promptly fixed and they also were able to install a new wifi-enabled thermostat while they were there. Their professionalism is top notch and they explain everything very well. The entire process took less than two hours. Incredible service!